Ready to have a teacher look at your practice in the moment, and be able to give you cues when you need them? With these classes Kiyomi will be able to see your practice, and help you in real time. It will feel like you're right back in the studio again with all of it's real time magic!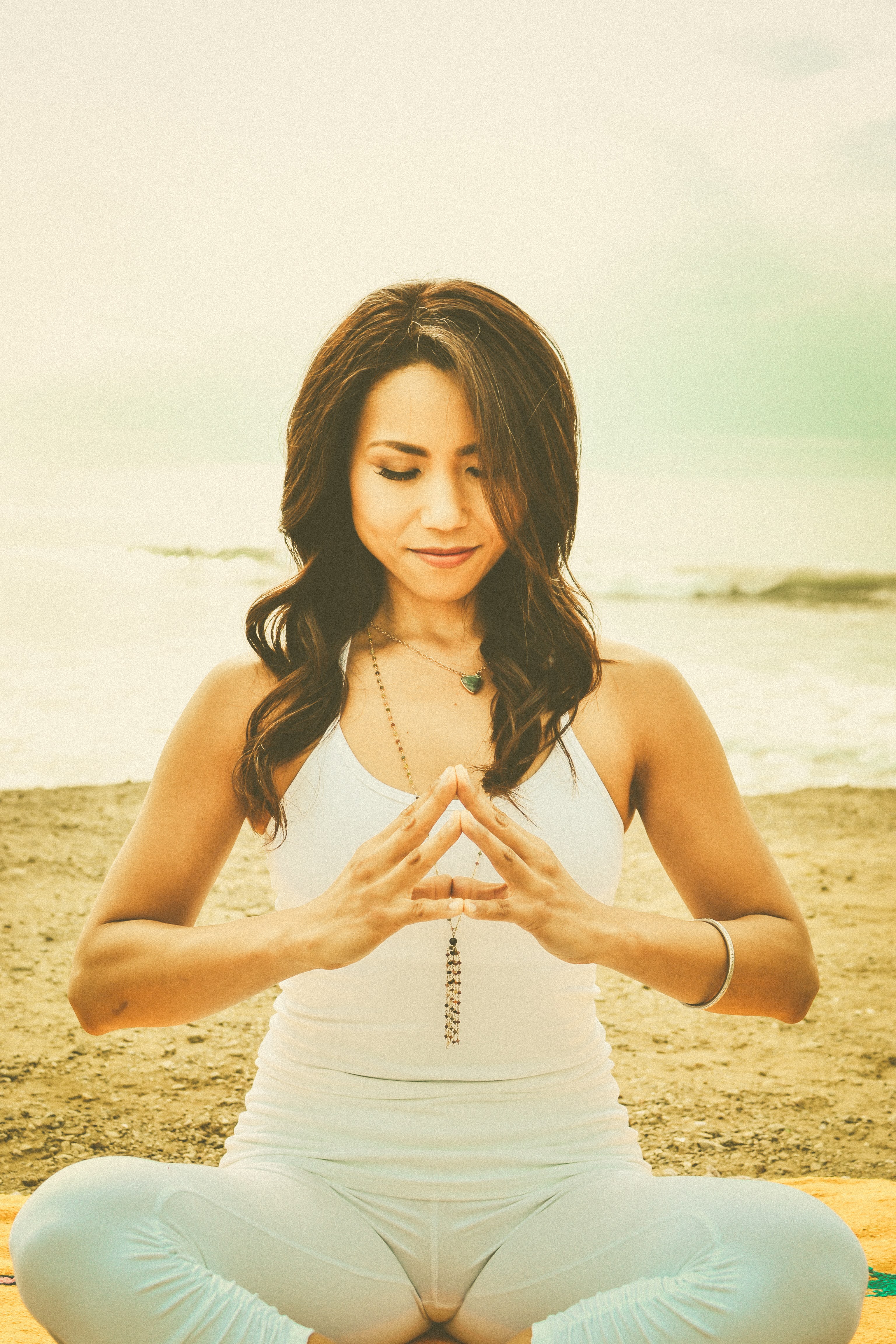 Say Hi To Kiyomi Takahashi!
Kiyomi is a YogaWorks Certified E-RYT 500 teacher and trainer, as well as a KRI Certified Instructor of Kundalini Yoga. She teaches a breath-focused flow class with detailed attention to safe alignment respecting individual needs and uniqueness. She incorporates asana, pranayama, philosophy, and meditation in her class to encourage students to deepen the understanding of oneself for healing and growth.
With her strong desire to understand the healing capacity of this ancient practice more in-depth, she completed her 200-hr and 300-hr teacher training at YogaWorks with Annie Carpenter and Birgitte Kristen in 2007. In 2009, when some life events pushed her to leave the corporate world with nothing lined up, she took a plunge to pursue her deepest desire to share this transformational practice of yoga with others, and never looked back. She continued her study at LMU to complete Yoga Therapy RX, trained with Guru Singh to complete 220-hr Kundalini Yoga Teacher Training, and took a Prenatal Teacher Training with Patti Quintero. She's assisted 200-hr Teacher Training with Mia Togo, John Gaydos, Heather Seineger, and Annie Carpenter (SmartFlow).
Kiyomi currently teaches at YogaWorks at various locations in LA, brings yoga and meditation practice to corporate offices, and leads workshops, training, and international retreats both in English and Japanese.